11 Iranians arrested in Arizona after jumping U.S.-Mexico border
Follow Us SearchSearch Keyword:
SIGN UP FOR OURDAILY NEWSLETTERS
Breaking News AlertsEnter your email address:
FRONT PAGE PODCAST
RECOMMENDED





SPONSORED CONTENTDoctor: "Doing This Every Morning Can Snap Back Sagging Skin (No Creams Needed)"
RECOMMENDED
COMMENTARY

Conservatives should embrace home schooling to rescue America's next generation

Pelosi leading nation down dark path by using impeachment as political strategy

Hate for Donald Trump metastasizes to hating his supportersView all
QUESTION OF THE DAY
Do you support raising the federal minimum wage to $15?
Question of the Day YES NO NOT SURE
View results
STORY TOPICS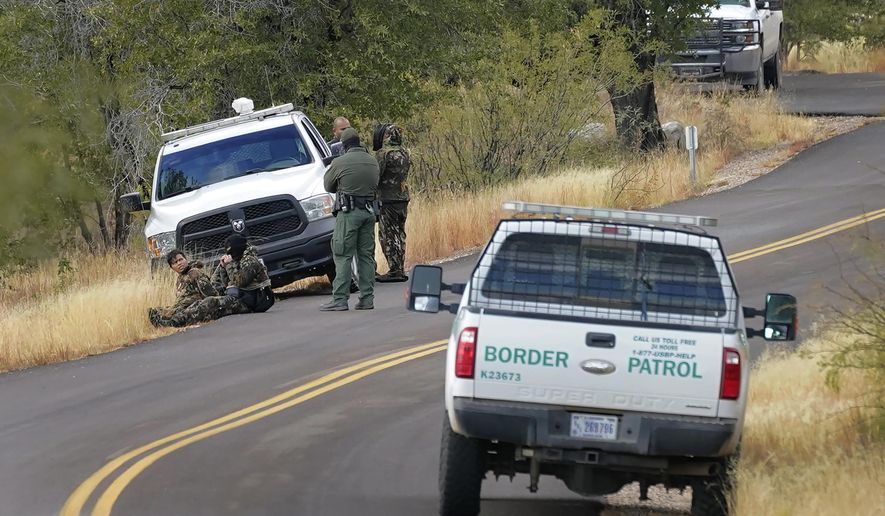 PrintBy Stephen Dinan– The Washington Times – Wednesday, February 3, 2021
Border Patrol agents arrested 11 Iranians Monday after they snuck across the border into Arizona.
The five women and six men were traveling as a group, and were nabbed on a bridge near San Luis, a border crossing point. Agents said the group had just crossed the border.
Iran is a "special interest" country for border apprehensions because of its nexus to terrorism, though there was no mention of those concerns in relation to this group.
---
TOP STORIES
John Kerry flew on private jet to accept climate award: 'Only choice for somebody like me'
Transgender sprinters finish 1st, 2nd at Connecticut girls indoor track championships
Joy Behar: Biden team wants questions in advance to speak 'truth,' avoid 'spin'
---
Still, the 11 arrests pushed the number of Iranians nabbed in the Yuma secto