Biden cancels Elon Musk's adventures in space
New president is making his space policy increasingly clear: America will remain grounded for the time beingFollow Us SearchSearch Keyword:
SIGN UP FOR OURDAILY NEWSLETTERS
Breaking News AlertsEnter your email address:
FRONT PAGE PODCAST
RECOMMENDED





SPONSORED CONTENTDoctor: "Doing This Every Morning Can Snap Back Sagging Skin (No Creams Needed)"
RECOMMENDED
Johnny Depp Flexes On His New Baller YachtArizona: Say Bye To Expensive Solar Panels If You Own A Home in PhoenixPhoenix, These Are The Most Successful Lawyers
How High Will This $5 Stock Go?
Walnut Standing Desk Surface, 53″ X 30″ Classic Design. Premium Edition, Grey…
The New Presidency Will Change Everything. Here's How to Financially Prepare.
One Percenter: America Is In Big Trouble
Mortgage Rates Fall Again. Recalculate Your House Payment in a Few StepsEmployees Reveal Ikea SecretsThis Trump Bobblehead Angers Democrats, Get Yours Today
COMMENTARY

John Kerry: Joe Biden's one-man wrecking ball

French Hill
Democrats doubling down on failed policies hurts American workers

AOC: The Dirk Diggler of the 117th CongressView all
LATEST CARTOON
Gentlemen, start your immigration!
QUESTION OF THE DAY
Do you support raising the federal minimum wage to $15?
Question of the Day YES NO NOT SURE
View results
STORY TOPICS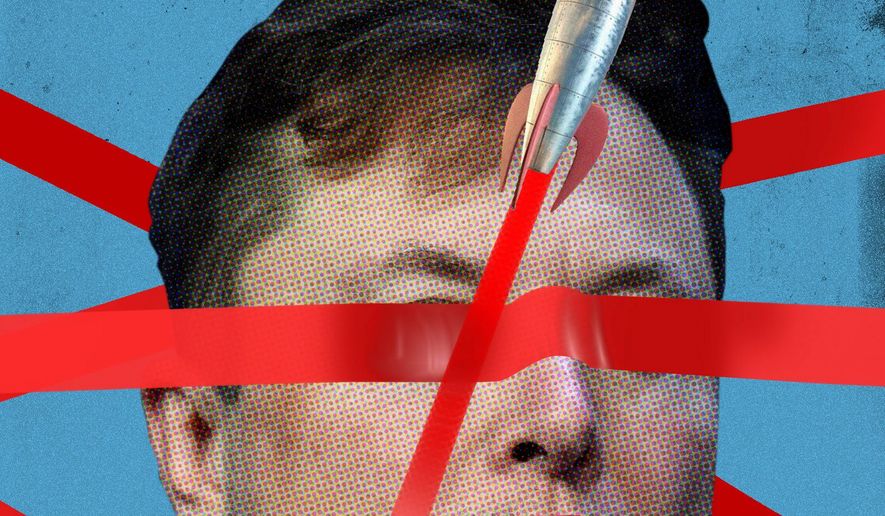 PrintBy Brandon J. Weichert – – Wednesday, February 3, 2021
ANALYSIS/OPINION:
The United States is in a titanic struggle with the People's Republic of China for the dominance of space.
Although the Americans have been to the moon and sent multiple, advanced probes to the surface of Mars, since the end of the Cold War, U.S. space policy has languished in neutral. Due to this, new competitors, namely China, have arisen to challenge the dominance of the Americans in the ultimate strategic high ground of space.
China has grand ambitions for space. Not only does China plan on beating the Americans to the Martian surface by the end of the decade, but Beijing wants control of the vital orbits around the Earth. By controlling these orbits, China's military would enjoy significant advantages over the American military. Beyond that, China plans on strip-mining the moon for valuable resources.
---
TOP STORIES
House Republicans bring bill to reauthorize Keystone XL pipeline, cut Biden out of process
Biden not legitimately elected, two-thirds of Republicans say
Biden cancels Elon Musk's adventures in space
---
The Americans, though, have always had a silver bullet in its competition with China for space dominance: a vibrant and innovative private sector. Specifically, the growing number of private space start-ups, such as Elon Musk's SpaceX.
Thanks to his reusable rocket design, Mr. Musk's company has already cut down on launch costs by a staggering 40 percent. SpaceX insists that it can cut those costs down further. What's more, SpaceX rockets are entirely indigenously produced. And as the ongoing race to Mars between the United States and China intensifies, Mr. Musk's new deep space reusable rocket Starship, might just be the vehicle that gets American astronauts to Mars before China can get its taikonaut