Biden Viewed Positively on Many Issues, but Public Is Less Confident He Can Unify Country
Majority of Republicans say GOP should not be accepting of Republican officials who openly criticize Trump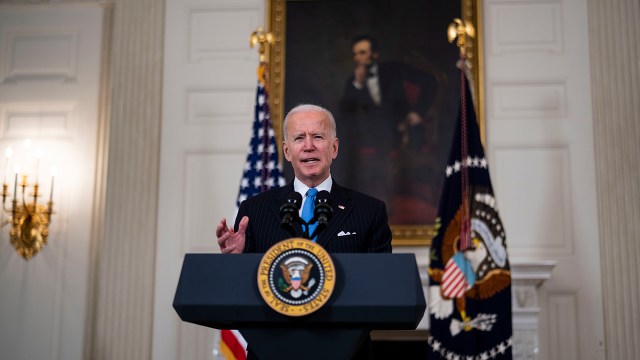 How we did this
A little less than two months into his presidency, Joe Biden has a positive job approval rating and draws confidence from majorities of the public on his ability to handle a range of issues, especially the coronavirus outbreak.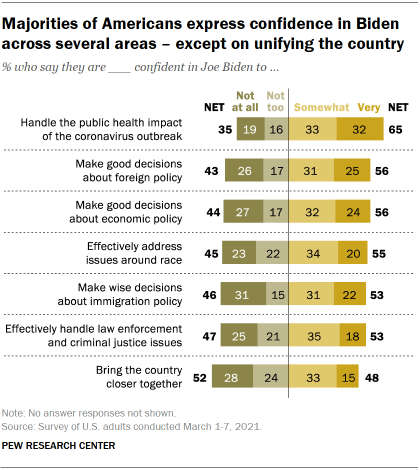 Nearly two-thirds of Americans (65%) say they are very or somewhat confident in Biden to handle the public health impact of the coronavirus outbreak. Narrower majorities express confidence in Biden for making good decisions on foreign policy and economic policy, effectively handling issues around race, making wise decisions about immigration policy and effectively handling law enforcement and criminal justice.
By contrast, about half of Americans (48%) have confidence in Biden to bring the country closer together, while slightly more (52%) have little or no confidence he can foster greater unity in the United States.
The new national survey by Pew Research Center, conducted on the Center's nationally representative American Trends Panel March 1-7, 2021, among 12,055 adults, finds that 54% approve of Biden's job performance, while 42% disapprove. Biden draws more strong approval (38%) than strong disapproval (29%).