Climate change: EU leaders set 55% target for CO2 emissions cut
Published2 hours agoShareRelated Topics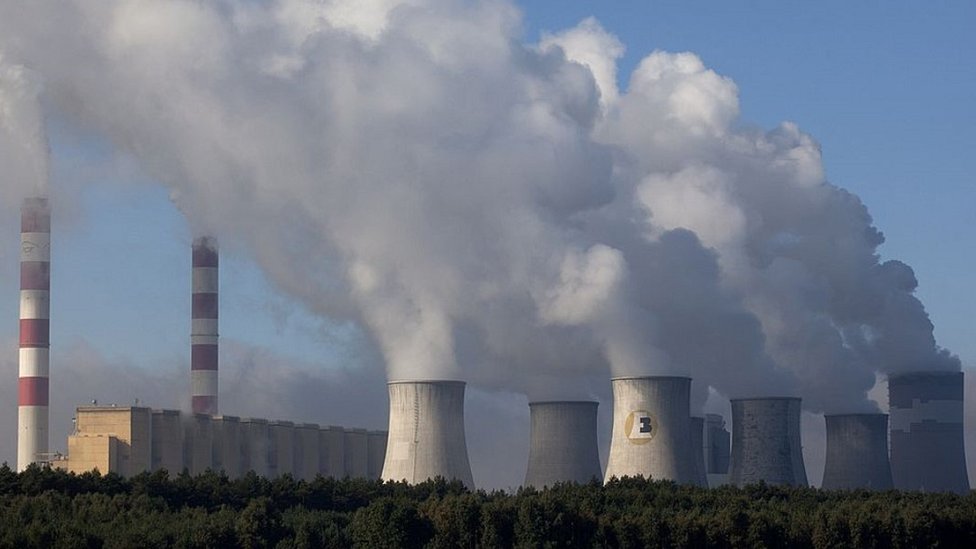 EU leaders have agreed on a more ambitious goal for cutting greenhouse gases – reducing them by 55% by 2030, rather than 40%.
The new target was reached after difficult all-night talks in Brussels.
Poland, heavily reliant on coal, won a pledge of EU funding to help it transition to clean energy.
The EU Commission will draw up detailed plans for all 27 member states to contribute to the 55% target, measured against 1990 CO2 emission levels.
EU Council President Charles Michel hailed the agreement, tweeting "Europe is the leader in the fight against climate change".
It is part of a global effort to tackle climate change by cutting atmospheric pollution, especially carbon dioxide (CO2) emissions.
The Paris climate deal, signed in 2016, aims to keep global temperature rise well under 2C, preferably within a maximum rise of 1.5C.
'Only a small improvement'
Environmental campaign groups say the 55% target does not go far enough. And the European Parliament, yet to debate the new target, has called for a 60% cut.
Sebastian Mang of Greenpeace said "the evidence shows that this deal is only a small improvement on the emission cuts the EU is already expected to achieve".ADVERTISEMENT