Donald Trump 'Could Pull Even' with Biden in Arizona Count, CNN Says
BY JENNI FINK ON 11/5/20 AT 3:07 AM ESTAD Loading …https://imasdk.googleapis.com/js/core/bridge3.422.0_en.html#goog_289559963Video Player is loading.SHAREU.S.ARIZONADONALD TRUMPJOE BIDEN
President Donald Trump is chipping away at former Vice President Joe Biden's lead in Arizona, raising the possibility that he could take the state, giving him some breathing room in his bath to the presidency.
CNN analysts said that new Maricopa County data shows Trump is gaining on Biden and, if votes continued that way, could even "meet and beat" Joe Biden in the state. Joe Biden is still winning the county, with 51.4 percent of the vote in the county but around 200,000 votes remain to be reported.
"Trump has been meeting the thresholds he needs to at least pull even," CNN said. "The biggest question is the composition of what's left." Both campaigns will have a strong sense of the makeup of votes still to come in, with analytics on previous voting data which, CNN says, the "Biden campaign says they feel good about."
Until recent results came in, Joe Biden was comfortably ahead in the state with 55 percent of the popular vote but now, that stands at around 50.5 percent, with Trump at around 48.1 percent. There is still around 15 percent of the vote to be reported.NEWSWEEK SUBSCRIPTION OFFERS >Ads by scrollerads.com
On Tuesday night, the Associated Press and Fox News called Arizona for Biden, giving him 11 electoral college votes. With Arizona in Biden's corner, Trump has to win all five of the remaining states, including Nevada that's leaning toward Biden, but the president's campaign pushed for the outlets to retract calling Arizona before all the votes were counted.
"No news outlet should stand by a called race in Arizona," Tim Murtaugh, director of communications for the Trump campaign, posted on Twitter. "This thing isn't over." The tides started shifting in Trump's favor on Wednesday evening. Unofficial results from 9 p.m. Eastern gave Trump 43,966 additional votes and Biden 30,322, bringing Biden's lead in the state down from 92,817 votes to 79,173.
It put Biden at 1,469,341 votes statewide and Trump at 1,400,951 with 86 percent of the votes being reported, according to the New York Times, with Biden having 50.5 percent of the vote and Trump with 48.1 percent.
"HUGE gains for President Donald Trump in Maricopa County, Arizona," Representative Andy Biggs posted on Twitter. "He is trailing by less than 80,000 votes now STATEWIDE. There are hundreds of thousands of votes outstanding."NEWSWEEK SUBSCRIPTION OFFERS >https://frontend.1worldonline.com/widget/smart3-e95c6c3b.html#!/widget/33056701-8f3a-4f21-ae7b-efa90974009a&type=widget&mode=smart3&code=33056701-8f3a-4f21-ae7b-efa90974009a&token=33056701-8f3a-4f21-ae7b-efa90974009a-1&location=https%3A%2F%2Fwww.newsweek.com%2Fdonald-trump-could-pull-even-biden-arizona-count-cnn-says-1545000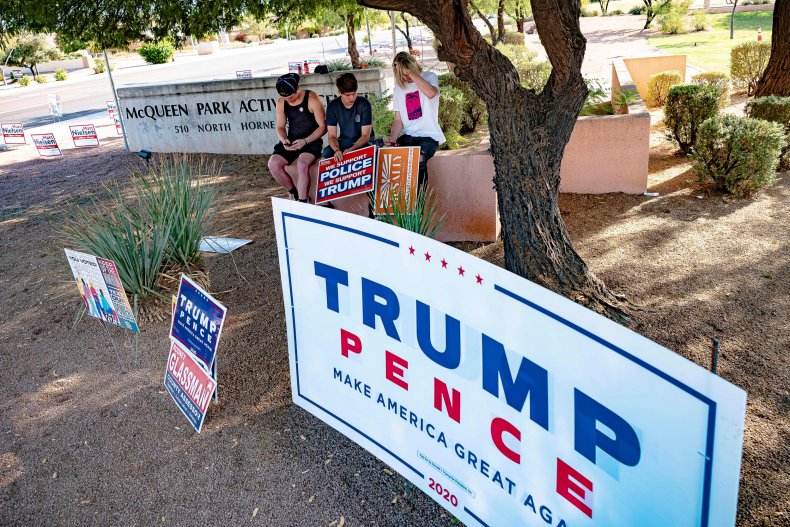 With Arizona going to Biden, as has been called by a number of networks, the Democratic candidate is only six votes away from the 270 threshold to become president of the United States. In that scenario, Trump will have to win the five remaining states—Nevada, Pennsylvania, Georgia, North Carolina and Alaska—to win the election, while Biden only needs Nevada, a state that's leaning Democratic.
However, if Trump secures a victory in Arizona, it would move Biden farther from the 270 vote goal post and means Trump could sacrifice Nevada and still have a path to victory.
As has been the case around the country, voters aren't entirely confident in the validity of the election in Arizona. Voters were concerned about the accuracy of the count after people posted on social media that they were given a Sharpie marker to fill out their ballot and the ink caused it to be rendered invalid.READ MORE
Clint Hickman, chairman of the Maricopa County Board of Supervisors, and Steve Gallardo, supervisor of District 5, pushed back on "misinformation spreading about the integrity of euro elections" and said Sharpies "do not invalidate ballots."
"We did extensive testing on multiple different types of ink with our new vote tabulation equipment," the two officials said in a statement. "The offset columns on ballots ensure that any bleed-through will not impact your vote."
The reason behind the use of Sharpies was that they provide the fastest-drying ink and the officials reiterated that people who voted by mail could use Sharpies and blue or black pens. They also denied that changing results in the vote tally was a case of "fraud," saying it's actually "evidence of democracy."REQUEST REPRINT & LICENSING, SUBMIT CORRECTION OR VIEW EDITORIAL GUIDELINESSPONSORED CONTENT
Over-The-Counter Adderall Alternative, And It's Stronger!VCRIn Your Opinion: Is Nancy Pelosi Good For Americans?RENEWED RIGHTCanceled TV Shows Announced: The Full ListINVESTING.COMLegal Steroid Turning Men Into Beasts Even Without The GymPACIFIC HORIZONPlastic Surgeon Tells All: Doing This Can Snap Back Sagging SkinDERMAL REPAIR COMPLEX2020 House Cleaning Prices In Tempe Will Surprise YouSEARCH ADSThese 28 Bizarre Women Are An AnomalyPOPLIVELYDoctor Begs Seniors: Stop Eating Foods That Lower Bone DensityNATIVEPATHNew Rule In Tempe Has Drivers FumingPROVIDE INSURANCE1 Ingenious Trick To Fix Thinning Hair (Try Tonight)FOLLIBOOSTLive In Tempe? You May Qualify For This Dental Implant GrantSEARCH ADSThe Funniest Animal Images Of 2020POP!LIVELYCozy Senior Living In Tempe: The Prices May Surprise YouSENIOR LIVINGBrilliant Trick Melts Belly Fat Overnight (Do This Tonight)LEPTITOXSeniors With No Life Insurance Can Get The Lowest Rate EverAMERICAN LEGACY INSURANCEPopular in the CommunityAds by AdChoicesSponsored
Conversation10 Comments
Start a discussion, not a fire. Post with kindness. Read our guidelines here.Your UsernameLog InSort by Best
Count Iblis27 minutes agoTrump is behind by 68390 votes in Arizona. Previous vote totals from Maricopa: from before the last batch came in: Biden: 887457 Trump: 802160 …See moreReply
Nitpicker1 hour ago*path to the presidencyReply2Show 1 more replies
History00004 minutes agoBiden may pass Trump is Georgia this morning. Biden has made up hundreds of thousands of votes in Georgia and now is withing 20,000 votes of Trump in Georgia with heavily Democratic mail votes being counted over night.Reply
Steve2 hours agoHold the democrats accountable for election fraud!Reply545Show 3 more replies
Powered byTermsPrivacyFeedbackhttps://9bbdb9a3acd944206b08aaff361a6941.safeframe.googlesyndication.com/safeframe/1-0-37/html/container.htmlTHE DEBATE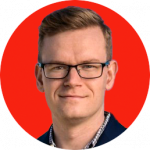 Reform Section 230 NowBY WILL CHAMBERLAINVS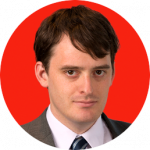 Leave Section 230 AloneBY MATTHEW FEENEYOPINION
START YOUR DAY WITH OUR TOP 5 ARTICLES
Our Community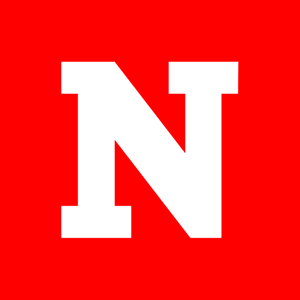 3,213Comments posted on Newsweek this weekCommentAds by AdChoicesSponsoredCHOOSE YOUR SUBSCRIPTION
PREMIUM
Newsweek magazine delivered to your door
Unlimited access to Newsweek.com
Ad free Newsweek.com experience
iOS and Android app access
Personalized daily newsletter
SUBSCRIBE
DIGITAL+
Unlimited access to Newsweek.com
Ad free Newsweek.com experience
iOS and Android app access
Personalized daily newsletter
GET YOUR FREE TRIALNEWSLETTER
THE STARTING 5
See why nearly a quarter of a million subscribers begin their day with the Starting 5.