Good Times in the Badlands
June 2, 2015 cowboyrons@gmail.com News 0by

Badlands
National ParkSouth Dakota
smallmediumlargeprint
Explore This Park
Park Tools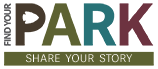 There are park alerts in effect.
SHOW ALERTS »
Good Times in the Badlands
The rugged beauty of the Badlands draws visitors from around the world. These striking geologic deposits contain one of the world's richest fossil beds. Ancient mammals such as the rhino, horse, and saber-toothed cat once roamed here. The park's 244,000 acres protect an expanse of mixed-grass prairie where bison, bighorn sheep, prairie dogs, and black-footed ferrets live today.
Features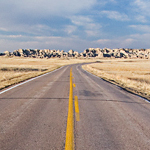 Planning A Trip?
Find out what there is to do. Information for camping, hiking, and much more.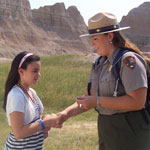 Become a Junior Ranger
Explore! Learn! Protect! That's the Jr Ranger motto. Complete a booklet or attend a program to earn a badge.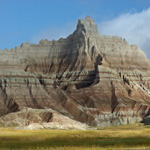 Photos & Media
Link to thousands of public domain photos on Flickr, watch a short video, or explore art and interactive gigapans.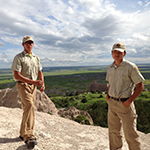 Meet Our Interns
You may meet one of our eight youth interns during your visit. These teens are accomplished young leaders in their communities. Follow their blog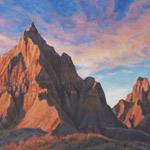 Art in the Park
Artists are invited to interpret the Badlands through their work. View examples from photographers, visual artists, and writers in the online gallery.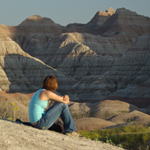 Take Us With You
Badlands videos and photos are available to download onto your mobile devices or computers. Check us out at YouTube, iTunes, Twitter, and Flickr.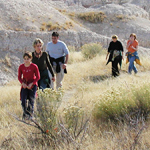 Take a Hike
A variety of hiking trails offer something for everyone. Select the trail that's right for you.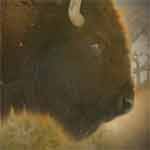 Bison Conservation
Watch this 8 minute video to learn more about the National Park Service's continued efforts at restoring the bison across the Great Plains.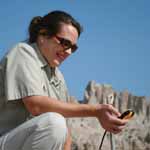 GPS Adventure
Coming to Badlands with a GPS? Take a look at the new GPS Adventure booklet. Complete at least four activities and earn a patch!
Next
Did You Know?

The Cedar Pass Lodge dates back to 1928 when Ben Millard and his sister Clara opened the Cedar Pass Camp to provide services to tourists braving the area's dusty, undeveloped roads. The Camp once consisted of a grocery store, gas station, dance hall, and cabins. It remains an oasis for travelers.Site Mapby
by
PREVIOUSTwo World War I Soldiers Posthumously Receive Medal of HonorNEXTMOUNT RUS