<div><br class="Apple-interchange-newline">https://apnews.com/79be8d5f69b1bfbcc55dbaec3ca001e4</div>Click to copyRELATED TOPICS
Harris warns suppression, interference could alter election
By BRIAN SLODYSKOyesterday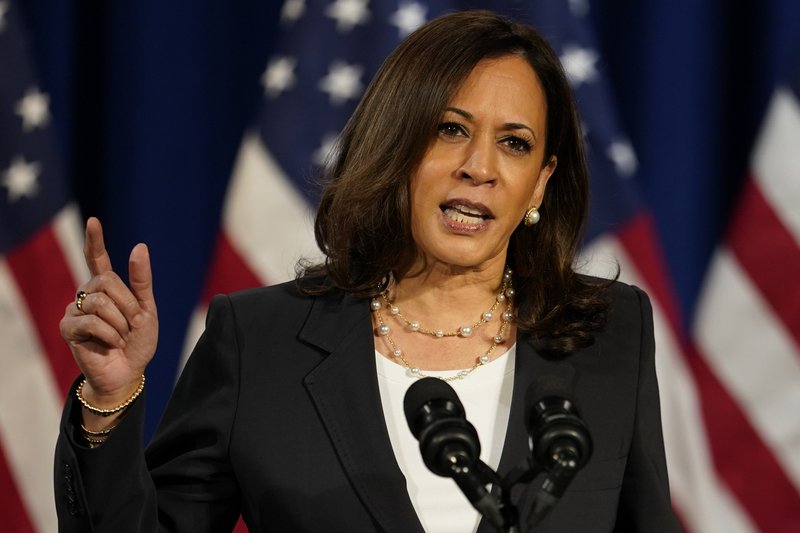 Democratic vice presidential candidate Sen. Kamala Harris, D-Calif., speaks in Washington, Thursday, Aug. 27, 2020. (AP Photo/Carolyn Kaster)
WASHINGTON (AP) — Democratic vice presidential nominee Kamala Harris says foreign interference, doubt cast about the election by President Donald Trump and voter suppression could potentially cost her and Joe Biden the White House in November.
"I am a realist about it. Joe is a realist about it," the California senator said during an interview with CNN's "State of the Union" that aired Sunday.
The 2020 election will be held under challenging circumstances.
It will be the first U.S. election in over a century to be conducted during a pandemic, which is expected to lead to a massive surge in mail voting. Trump has repeatedly railed against mail balloting, which he says without offering proof will lead to widespread voter fraud. And for the first time in decades, both parties will be able to closely scrutinize who casts ballots due to a recent court ruling that wiped out tighter restrictions on poll monitoring.