John Roberts' refusal to sit for Trump impeachment sparks constitutional concerns
By Emily Jacobs
January 27, 2021 | 4:13pm | UpdatedWho is Kim Jong Un's younger sister and could she rule North Korea?https://imasdk.googleapis.com/js/core/bridge3.436.0_en.html#goog_1807730171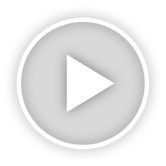 Close
MORE ON:
Chief Justice John Roberts' refusal to preside over former President Donald Trump's second impeachment trial is raising questions about whether he views the first-of-its-kind proceedings as constitutional.
The Supreme Court has been declining to comment when reached by The Post, as well as other outlets, on why its top jurist will not take part in the historic trial.
Speaking to MSNBC's "The Rachel Maddow Show" on Monday evening, Senate Majority Leader Chuck Schumer (D-NY) revealed that Roberts "did not want" to take part in the trial.
"The Constitution says the chief justice presides for a sitting president," the top-ranking senator said. "So it was up to John Roberts whether he wanted to preside with a president who is no longer sitting, Trump, and he doesn't want to do it."
Roberts has not offered any comment on his role in a second impeachment trial since the House of Representatives voted in favor of taking the matter to trial in the Senate earlier this month.
That silence has been noted by those opposed to impe