Liberty Steel: Government looking at 'all options'
Published1 hour agoShare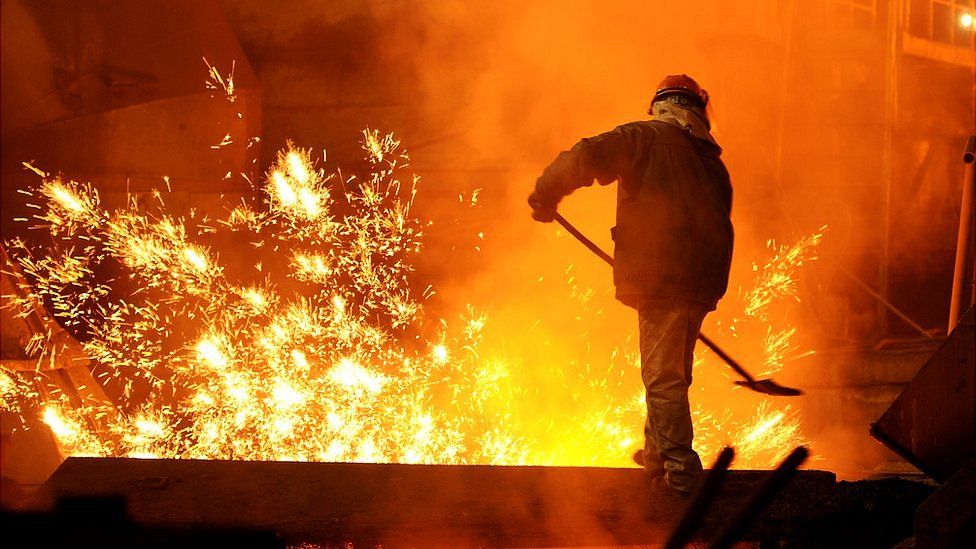 The government is looking at all options to make sure Liberty Steel does not collapse, Business Secretary Kwasi Kwarteng has told MPs.
Mr Kwarteng told the House of Commons he had met with the firm's management several times in the past three weeks and spoke to unions last night.
Concerns over the future of Liberty Steel have grown after key financial backer, Greensill Capital, went bust.
Liberty Steel employs about 5,000 people in the UK.
Mr Kwarteng told MPs that "there is a future for the steel industry in the UK" and he hopes to support the company "in its entirety".
"We are doing all we can to look at all options to make sure that this vital piece of infrastructure continues and remains a going concern," he said.
Labour is calling for the government to step in and save Liberty Steel. Shadow business secretary Ed Miliband said last week that the situation was "urgent and worrying" and nothing should be off the table, including nationalisation.
GFG Alliance, which owns Liberty Steel, has confirmed its cash flow has been badly affected by the collapse of Greensill Capital.ADVERTISEMENT
It emerged yesterday that the steel producer is asking some customers to pay upfront as it struggles with cash flow.
Liberty owns 12 steel plants in the UK, including sites at Rotherham, Motherwell and Newport.
Related Topics
More on this story
More Videos from the BBC