Majority of Americans Believe It Is Essential That the U.S. Remain a Global Leader in Space
Despite the increasing role of private companies in space exploration, most believe NASA's role is still vital for future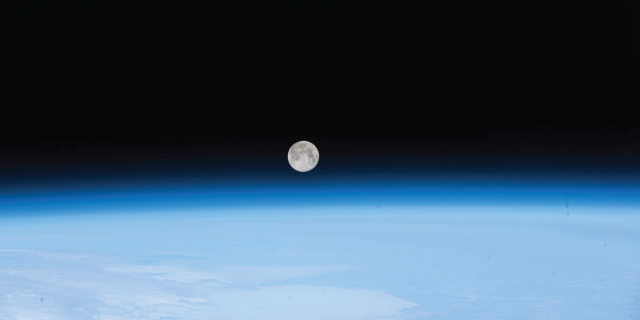 Sixty years after the founding of the National Aeronautics and Space Administration (NASA), most Americans believe the United States should be at the forefront of global leadership in space exploration. Majorities say the International Space Station has been a good investment for the country and that, on balance, NASA is still vital to the future of U.S. space exploration even as private space companies emerge as increasingly important players.
Roughly seven-in-ten Americans (72%) say it is essential for the U.S. to continue to be a world leader in space exploration, and eight-in-ten (80%) say the space station has been a good investment for the country, according to a new Pew Research Center survey conducted March 27-April 9, 2018.
These survey results come at a time when NASA finds itself in a much different world from the one that existed when the Apollo astronauts first set foot on the moon nearly half a century ago. The Cold War space race has receded into history, but other countries (including China, Japan and India) have emerged as significant international players in space exploration.
And, as the private sector increasingly ventures into space – through companies such as SpaceX, Blue Origin and Virgin Galactic – 65% of Americans believe NASA should still play a vital role in the exploration of space, while a third (33%) say private companies will ensure enough progress in this area even without NASA's involvement.
Strong public support that the U.S. should continue to be at the vanguard of space exploration is widely shared across gender, educational and political groups. Each generational group, for example, expresses nearly equal levels of strong support for continued U.S. space leadership – from Baby Boomer and older generations (71%) who lived through the "Right Stuff" era that pioneered space exploration to Millennials (70%) who grew up during the space shuttle program. Indeed, on most issues regarding NASA and space exploration, there are no more than modest differences among the generational cohorts. See the Appendix for details.
Similarly, majorities across gender, generation, education and political groups see benefits from government investment in one of NASA's signature pro