Memo: Bank of America CEO Brian Moynihan talks 'urgency to do more' for bridging racial divide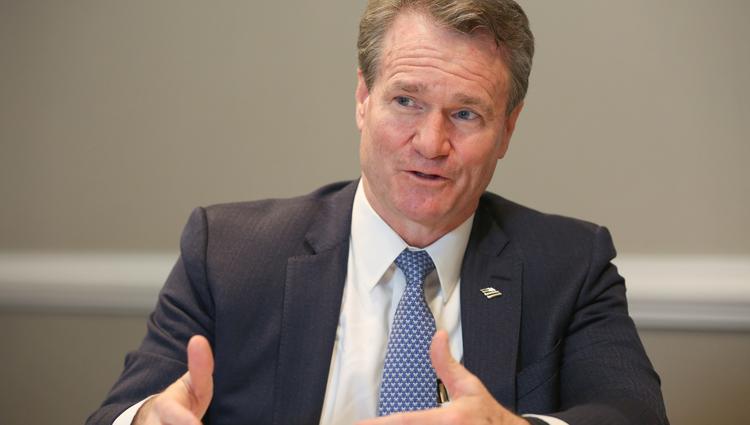 COMPANIES
IN THIS ARTICLE
Bank of America Corp.Charlotte, NCFinancial Services$91.2BRevenue209KEmployeesSee full profile By Caroline Hudson – Staff Writer, Charlotte Business JournalJun 9, 2020, 2:50pm EDT
Bank of America Corp. (NYSE: BAC) wants to do its part to address racial disparities, according to an internal memo reviewed by the Charlotte Business Journal.
CEO Brian Moynihan noted the timely importance of tackling those issues. "The incredibly tragic deaths of Ahmaud Arbery, George Floyd, Breonna Taylor and others, and the disproportionate impact that the current health and humanitarian crisis is having on black and brown people and communities have created an urgency to do more, now. We feel that urgency and are taking action," he said in the memo.
Charlotte is one of many cities seeing daily protests after the death of Floyd, a black man in Minneapolis who died as a white police officer kneeled on his neck. The officer, Derek Chauvin, and three others were fired and are facing charges. Floyd's death and others have sparked an outcry for police reform and have called into question police officers' tactics for disbanding protestors.
Charlotte-based BofA committed $25 million to the Smithsonian to found its Race, Community and Our Shared Future initiative. That initiative will focus on how Americans experience race. It will start with virtual town halls addressing civil rights, social justice and economic mobility. Leading the initiative is Lonnie Bunch, secretary of the Smithsonian.
Moynihan said open dialogue is the way