Metin Topuz: Turkish court jails US consulate employee for terror offences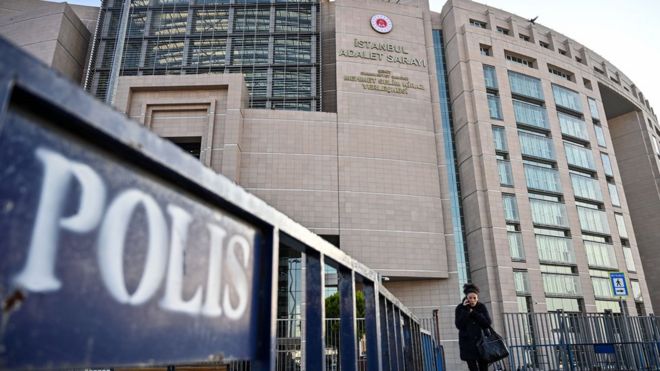 A Turkish employee of the US consulate in Istanbul has been sentenced to almost nine years in prison for aiding a terrorist organisation.
Metin Topuz was arrested in 2017 and accused of having links to an "armed terror group" that Turkey blames for a failed coup the previous year.
He was jailed for eight years and nine months in Istanbul on Thursday.
Mr Topuz denies the allegations. The US has said there is "no credible evidence" to support his conviction.
Mr Topuz is reported to have spent decades working as a translator and fixer for the US Drug Enforcement Administration (DEA) in Istanbul.