OneWeb satellite company launches into new era
By Jonathan Amos
BBC Science CorrespondentPublished16 hours agoShare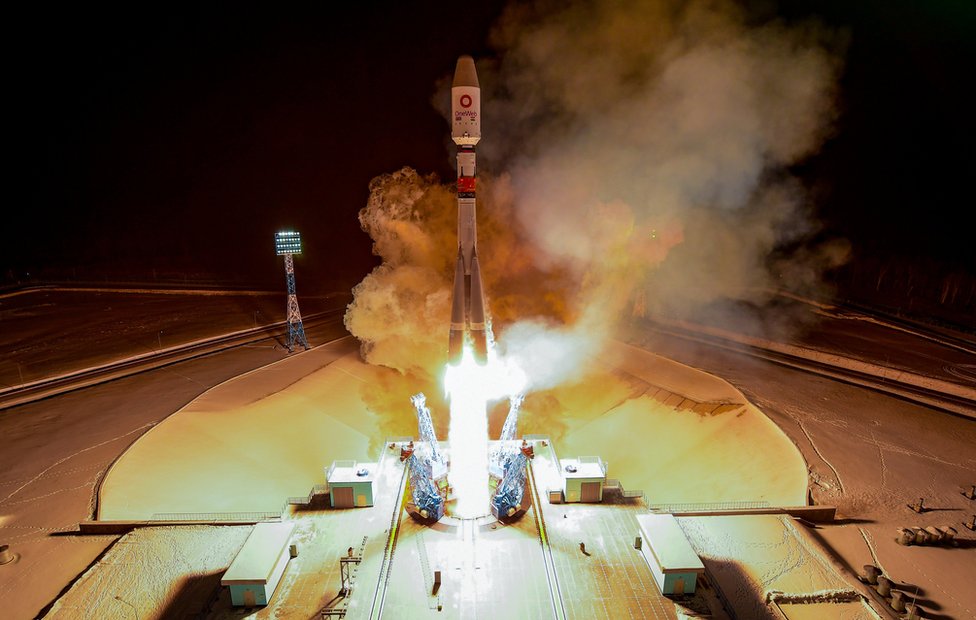 The OneWeb satellite broadband company is back launching again, putting up 36 new satellites on Friday from the Vostochny Cosmodrome in Eastern Russia.
The spacecraft are to join the 74 already in orbit.
OneWeb is now owned principally by the Indian conglomerate Bharti Global and the UK government after they bought the enterprise out of bankruptcy this year.
Fifteen more launches of satellites must follow Friday's deployment to complete the internet delivery service.
These flights should be occurring on a near-monthly basis from February.
"We will be on track for our 50-degree North service by October next year – so, in 10 months' time. Then, slowly getting to 22 degrees and then global by May or June 2022," OneWeb chairman Sunil Bharti Mittal told BBC News.
This means, for example, that UK citizens could be using beta broadband connections in the autumn of 2021.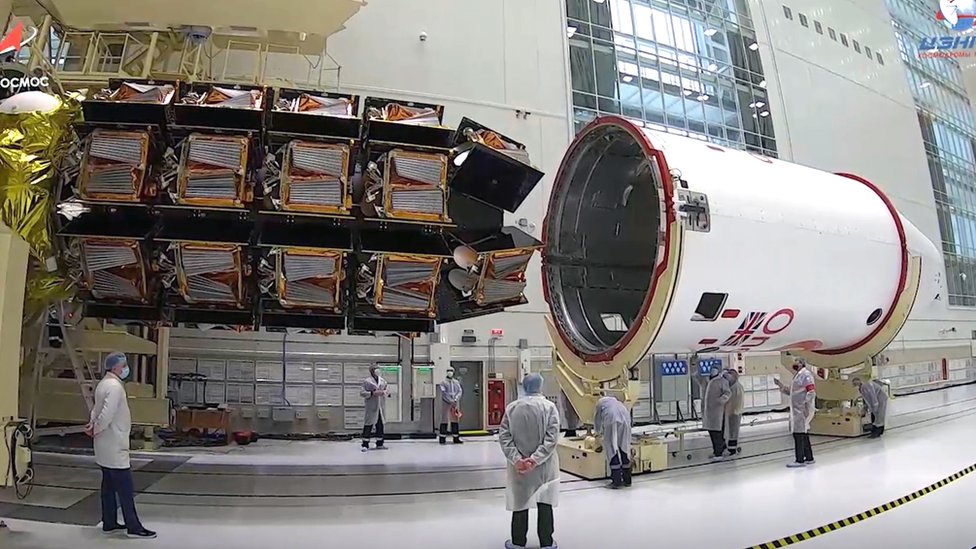 The Soyuz rocket carrying the 36 new platforms left the Vostochny pad at 21:26 local time (12:36 GMT).
A near four-hour flight saw the spacecraft being dropped off in nine batches of four at an altitude of 450km.
All the satellites still need to be manoeuvred into position at the intended operating height of 1,200km above the Earth.
OneWeb control rooms in London and in Virginia, US, will oversee this task in the coming months.
Some 650 satellites in total are required for the first generation of the project.
Depending on how the business works out, these spacecraft will