The girl who picked up an AK-47 to defend her family
By Kawoon KhamooshBBC Persian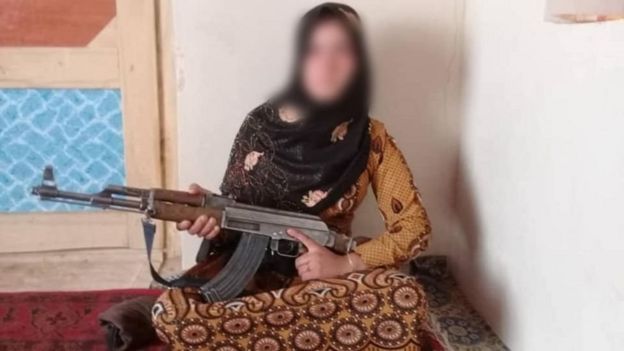 When her home was attacked last month, 15-year-old Nooria picked up an AK-47, killing two men and wounding a third.
She was hailed as a hero. But the story behind what happened that night was more complicated.
Did Nooria shoot Taliban attackers, or her husband? Or both?
All names have been changed for safety reasons.

The men came to the village at night, under the cover of darkness.
According to Nooria, it was about 1am when they burst through the front door of her parents' home. In her bedroom, the teenager, who was woken by the noise, stayed still and quiet. She thought about her 12-year-old brother in his bedroom.
Then she heard the men take her parents outside the small, hillside home. She described the events of that night in an interview with the BBC.
The next thing she heard were gunshots, she said.
"They executed them."
Nooria had grown up in the small rural village, in a volatile part of Afghanistan. She was an outwardly shy and quietly spoken teenager, but capable of handling guns and firing them accurately – a product of self-defence training by her father from a young age.
That night, instead of hiding, Nooria grabbed her father's gun – an AK-47 rifle – and opened fire at the men outside. She fired until she was nearly out of bullets, she said.
Eventually, about an hour after they arrived, the men retreated into the night, she said. Outside the house lay five dead bodies: those of her mother and father, an elderly neighbour who was also her relative, and two of the attackers.
"It was horrific," she said. "They were so cruel. My father was disabled. My mother was innocent. And they just killed them."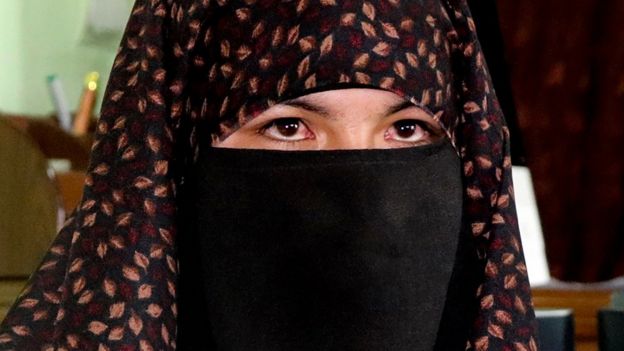 Growing up in Afghanistan, teenagers like Nooria have known nothing but war. The ongoing conflict between pro-government forces and the Taliban, the country's hard-line insurgent force, has waged for more than 25 years. Pro-government forces control cities and bigger towns, while the Taliban has seized vast remote areas. Villages like Nooria's are often caught in between.
In her rural province of Ghor, raids by small groups of Taliban fighters targeting pro-government outposts are not uncommon. Nooria and her older step-brother, a military police officer, say their father was targeted by insurgents because he was a tribal elder and pro-government community leader.
But three weeks on, multiple accounts of the attack and the circumstances around it – from Nooria, her older brother, family members of the dead attackers, local police, local elders, Taliban representatives, and the Afghan government – paint starkly differing versions of events.
According to several of the accounts given to the BBC, one of the gunmen that night was Nooria's husband, and the heroic story of a young girl fending off Taliban militants was in fact mired in a family dispute.
The conflicting accounts threaten to bury the truth of what happened to Nooria, and they reveal something of the tragic reality of life in rural Afghanistan – where young women are often caught up in a culture of tribalism, traditional custom and patriarchy that controls their lives. Like Nooria, they have little power, little access to education, and little say in how or when they are dragged into violence.
We can definitely say child marriage is illegal in Afghanistan and has been a serious challenge in Afghan society. According to AIHRC it is fairly common mainly in rural areas and Human Rights organisations have expressed concerns on number of cases of child marriage in the country with 70 cases registered only in 2019, while most of the cases remain unknown.