The new Concorde? Supersonic jet with top speed of nearly 1,700mph to be unveiled
Boom Technology is building the XB-1 prototype, set to go through testing next year. If successful, it will pave the way for the Boom Overture – a proposed passenger jet with 55 seats
Click for SoundXB-1: Boom Supersonic unveil prototype model
PauseUnmuteLoaded: 98.29%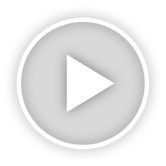 Dive right in! Like the weather, the Daily Star's FREE newsletter is a scorcherSign up today!When you subscribe we will use the information you provide to send you these newsletters. Sometimes they'll include recommendations for other related newsletters or services we offer. OurPrivacy Noticeexplains more about how we use your data, and your rights. You can unsubscribe at any time.
A new supersonic jet prototype will be unveiled to the public on October 7 – paving the way for a return to ultra-fast air travel.
Boom Technology, based in Denver, the US, has so far raised $141m (£107m) to build the XB-1.PROMOTED STORY
The company has already attached the craft's wings to its fuselage, built its vertical stabiliser and completed landing gear tests, Flight Global reports.
It has a top speed of Mach 2.2 – nearly 1,700mph.
The aircraft will only have room for one pilot – an experienced US Air Force recruit – and will go through testing at Mojave Air & Space Port in California in 2021.
RELATED ARTICLES
Boom said in a statement: "With XB-1, we're demonstrating that we are prepared to bring back supersonic.
"We're ensuring that the supersonic future is safe and environmentally, and economically sustainable.
"We've learned that the demand for supersonic has grown even faster than we anticipated."
Its mission statement reads: "If we can fly twice as fast, the world becomes twice as small, turning far off lands into familiar neighbours."
READ MORE
If the XB-1 enjoys a successful test flight, the company will shift its focus to the Boom Overture – a proposed passenger jet with 55 seats onboard.
Richard Branson and Japan Airlines have already made investments, Simple Flying reports.
Boom expects the Overture – set to have an equivalent top speed of Mach 2.2 – to fly in the mid-2020s and sell for $200 million (£158 million) each.
Punters all reportedly be set back $5,000 (£3,900) for a eat on the Overture.
READ MORE
Blake Scholl, CEO of Boom Supersonic, has said: "You'll be able to fly Overture for a quarter the price of a Concorde ticket, or about the same price you'd pay in business class today.
"That's the most important thing."
From the 1970s into the early 2000s, the Concorde transported passengers faster than the speed of sound.
However, the flights ground to a halt in 2003 owing to rising maintenance costs and a drop in passenger revenue.RELATED ARTICLESKasabian's Tom Meighan due in court on 'assault charge' hours after quitting bandHilarious moment golden retriever interrupts dad's push-up challengeNurse saves one-eyed kitten from being put down – now he's a viral sensationMORE ON
76659595577WHAT'S HOT1Hilarious moment golden retriever interrupts dad's push-up challenge2Nurse saves one-eyed kitten from being put down – now he's a viral sensation3Friendly cat Gandalf comes home with chilling note stuck to collar4'Lady and the Tramp' mum who left her husband for homeless man suddenly dies5Princess Diana's 'secret burial' crypt 'haunted by kneeling ghost captured on camera'SPONSORED
Podcast: Play in new window | Download