The Trumpiest Republicans Are At The State And Local Levels — Not In D.C.
UPDATE (Feb. 16, 2021, 9:03 a.m.): This article and table have been revised to reflect Sen. Richard Burr's censure by the North Carolina GOP Monday night.
Republicans in the U.S. House this month opted to keep Rep. Liz Cheney on the party's leadership team despite frustration over her vote in favor of then-President Trump's second impeachment. And Cheney and other congressional Republicans who either backed impeachment or publicly criticized Trump over his attempts to overturn the election results haven't faced any real repercussions from their GOP colleagues in Washington.Advertisement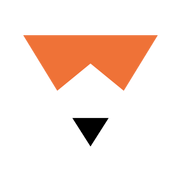 Top Articlesby FiveThirtyEight
READ MORE
How Democrats Are Trying To Convince RepublicanSenators To Convict Trump
javascript:false00:00/00:30SKIP AD
But that's only the story in Washington. Local and state-level Republican parties are sharply attacking and even formally censuring prominent figures in the party like Cheney who have broken with Trump. And that's part of a broader narrative within the GOP: The party's most-Trump and pro-Trumpism contingent and the forces in the party pushing its growing radical and antidemocratic tendencies are often not national Republicans, but those at the local and state levels.
The party's reaction to the attack on the U.S. Capitol on Jan. 6 by Trump supporters is perhaps the clearest example of this dynamic. In Washington, the attack resulted in Trump facing a backlash from a few GOP lawmakers. Outside Washington, those who criticized Trump for his role in the attack are the ones facing the backlash.
Only days after Cheney's colleagues in Washington didn't punish her, the Wyoming Republican Party did. They passed a formal resolution condemning Cheney for voting for Trump's impeachment, calling for her immediate resignation and declaring the party will no longer support her politically. The official state GOP parties in Arizona, Louisiana, North Carolina and South Carolina have also censured prominent Republicans in their states for breaking with the former president, as have county-level GOP officials in Illinois, Kentucky, Nebraska, Michigan and Washington state. The Republican Party in Oregon released a resolution condemning all 10 U.S. House Republicans who voted for impeachment (none are from Oregon), compared them to Benedict Arnold and suggested the pro-impeachment Republicans were "conspiring to surrender our nation to Leftist forces seeking to establish a dictatorship."
The Republicans who broke against Trump
Prominent Republicans who were censured by a GOP organization and the actions they took
Censured by a state GOP
SUPPORTED BIDEN'S …
VOTED IN FAVOR OF TRUMP'S …
CAMPAIGN*
CERTIFICATION**
SENATE TRIAL†
IMPEACHMENT††
Sen. Burr
✓
✓
Sen. Cassidy
✓
✓
✓
Rep. Cheney
✓
✓
Gov. Ducey
✓
Ex-Sen. Flake
✓
✓