TikTok founder defends potential Microsoft sale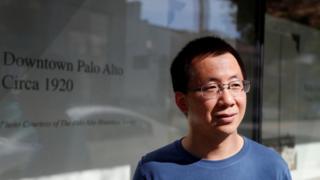 The Chinese head of TikTok has defended plans to sell its US operations, describing a deal as the only way to prevent the app from being banned in the US.
In a letter to Chinese staff, Zhang Yiming said the critics do not see the "full context".
The letter comes as US President Donald Trump has threatened to bar the social media company.
Chinese state media have said such pressure amounts to "theft".
On social media, Zhang Yiming, founder of TikTok's Chinese parent company ByteDance, has also been described as a "traitor".
In the letter to staff, which was shared by the company, he acknowl