Topics

ListenAP RADIOUpdate hourly
SearchADVERTISEMENTClick to copyRELATED TOPICS
Trump: Widespread mail-in voting hard without funding USPS
By DEB RIECHMANN54 minutes ago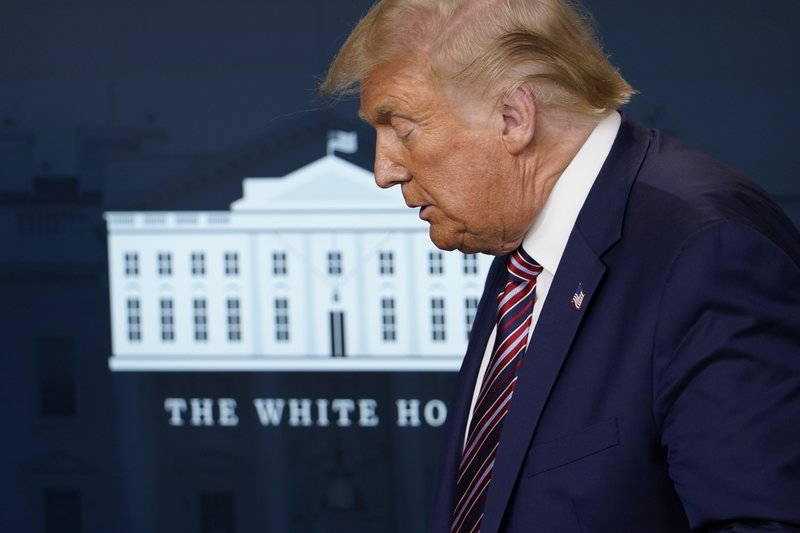 President Donald Trump attends a news conference in the James Brady Press Briefing Room at the White House, Wednesday, Aug. 12, 2020, in Washington. (AP Photo/Andrew Harnik)
WASHINGTON (AP) — President Donald Trump said Thursday that he opposes additional funding for the U.S. Postal Service, acknowledging that his position would starve the agency of money Democrats say it needs to process an anticipated surge in mail-in ballots during the coronavirus pandemic.
Trump also falsely stated that Democrats were pushing for universal mail-in voting and made the unfounded claim that mail-in voting would lead to massive voter fraud in the November election. Polls indicate Trump is in for a tough reelection fight against Democrat Joe Biden.
The Republican president said on Fox Business Network that among the sticking points over a new virus relief package were Democrats' demand for billions of dollars to assist states in protecting the election and to help postal workers process mail-in ballots.