US officials looking to open New York-London travel with shorter quarantine times as early as the holidays: report
Currently, American citizens traveling to the U.K. must quarantine for 14 days and are barred from traveling in the European Union.
By Lucas ManfrediFOXBusinessvideo
IAC Chairman Barry Diller on economic recovery and lifting air travel restrictions.
U.S. officials are looking to open travel between New York City and London with shortened traveler quarantine periods as soon as the holidays, according to a report by the Wall Street Journal.
Sources familiar with the matter told the outlet that the growing availability of COVID-19 testing has prompted officials in the Transportation Department, Department of Homeland Security and other agencies to revive efforts to establish safe travel corridors between the United States and international destinations.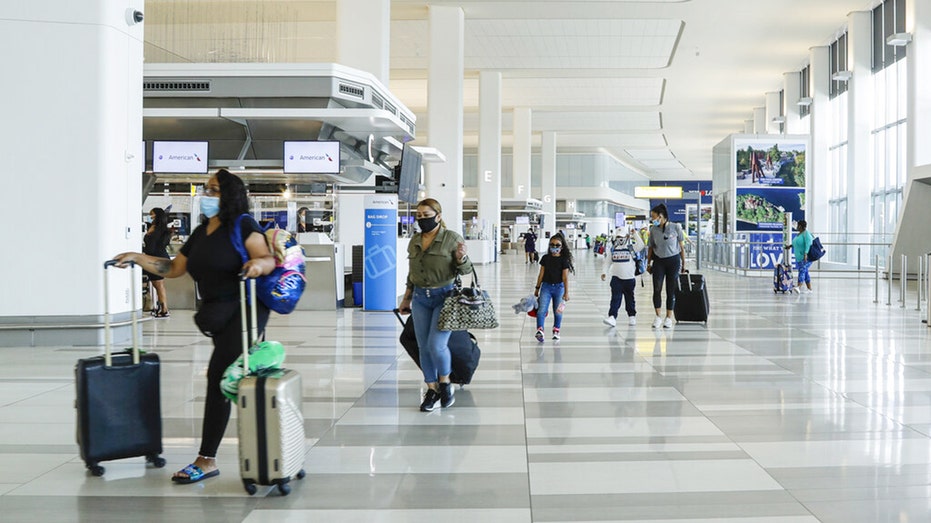 People arrive at the ticketing area inside Terminal B at LaGuardia Airport Wednesday, July 15, 2020, in New York. (AP Photo/Frank Franklin II)
The plan would require travelers to be tested both before their flight and again upon arrival, allowing them to avoid lengthy quarantine periods.
COLORADO TOWN TO PAY VISITORS $100 TO TRAVEL THERE
One U.S. official familiar with the situation told the Journal that both the Trump