Virginia orders American flag removed from construction site
Follow Us SearchSearch Keyword:
SIGN UP FOR OURDAILY NEWSLETTERS
Breaking News AlertsEnter your email address:
FRONT PAGE PODCAST
RECOMMENDED




SPONSORED CONTENT

RECOMMENDEDFBI 'Looking Carefully' at Foreign Involvement in Floyd ProtestsA Tragic End Today For Laura Ingraham"They Almost Killed Me" Why Tommy Chong Doesn't Trust CBDWisconsin Governor Activates National Guard After ViolenceGarth Brooks Under Fire For Controversial AnnouncementStudy: Zinc, HCQ, Z-Pack Cocktail Effective Early Vs. COVID-19Trump Campaign Sues Dem Super PAC Over TV AdWalmart Reviews Prison Labor Policy After Civil Unrest Over RaceGun Maker Remington Preps for Bankruptcy, Seeks Sale to Navajo NationSeattle Autonomous Zone Appears to Be Breaking UpPowered by
COMMENTARY

America groans under the weight of disunity

Al Gore, U.N. secretary-general and other elitists call for a 'great reset' of the global economy

Left-wing activist wants to replace 'Star-Spangled Banner' with Lennon's 'Imagine'View all
QUESTION OF THE DAY
Would you vote by mail if given the option?
Question of the Day YES NO NOT SURE
View results
STORY TOPICS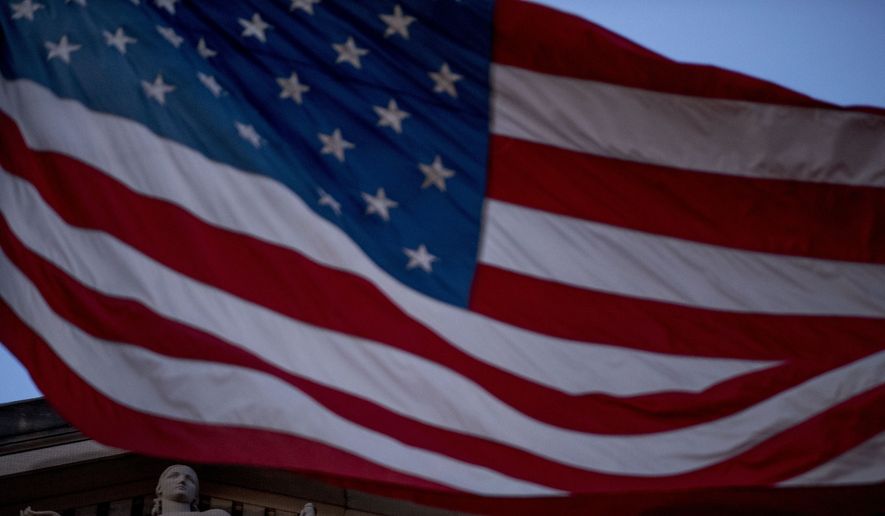 PrintBy – Associated Press – Sunday, July 5, 2020
RICHMOND, Va. — State officials in Virginia ordered the removal of a large American flag from a construction site ahead of the Fourth of July, calling it a potential target for people protesting racial injustice and police brutality.
Dena Potter, spokeswoman for the state Department of General Services, said officials asked a contractor to take down the flag from a new office building for state lawmakers under construction in Richmond.