When it comes to being a flaming disaster, Biden is an expert
All of Trump's faults, he has in spadesFollow Us SearchSearch Keyword:
SIGN UP FOR OURDAILY NEWSLETTERS
Breaking News AlertsEnter your email address:
FRONT PAGE PODCAST
RECOMMENDED





SPONSORED CONTENT

RECOMMENDED
According to Fans, The 30 Rudest Celebs In HollywoodThis is Where the Majority of Singles over 50 Are Finding Love in SacramentoQuiz: Can You Name This Movie from a Single Scene?How Dogs Cry for Help: 3 Warning Signs Your Dog is Crying for HelpIsraeli-Made Face Mask Eliminates Over 99% of CoronavirusNew Vision Discovery Can Restore Your Vision Naturally (Watch)This Dark Rumor About Priscilla Presley Has Finally Been ConfirmedMortgage Rates Fall Again. Recalculate Your House Payment in a Few Steps10 Famous People Who Were HomelessWould You Recognize Laurie from the Partridge Family Today?
COMMENTARY

AOC is right: Democrats need new leadership

When it comes to being a flaming disaster, Biden is an expert

Not so fast on rejoining a badly flawed Iran deal, Mr. BidenView all
LATEST CARTOON
You're next, George Washington!
QUESTION OF THE DAY
Will you trust the results of U.S. elections again?
Question of the Day YES NO NOT SURE
View results
STORY TOPICS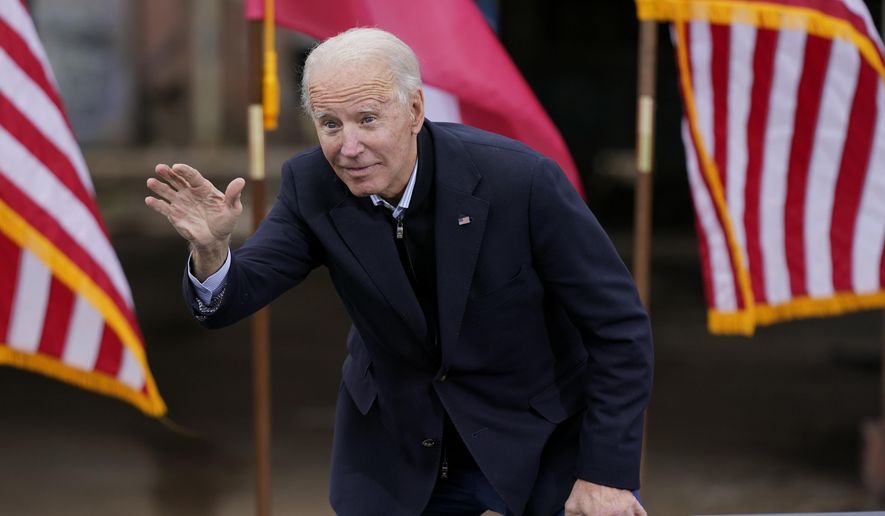 PrintBy Charles Hurt– The Washington Times – Thursday, December 17, 2020
ANALYSIS/OPINION:
Joseph R. Biden has not even been sworn in and already it is shaping up to be the "hold my beer" presidency.
For four years the innocent citizens of America have endured the wildest accusations and conspiracies about how President Trump was corrupt, a puppet of a foreign power, beholden to an overseas dictator hellbent on destroying America whose family was raking in the millions from those very same enemies abroad.
Mr.