Young Black voters not excited about Joe Biden-Kamala Harris ticket, analyst says
'I don't understand how anyone could be thinking he could fix the injustices when he was the one who created them,' Gianno Caldwell said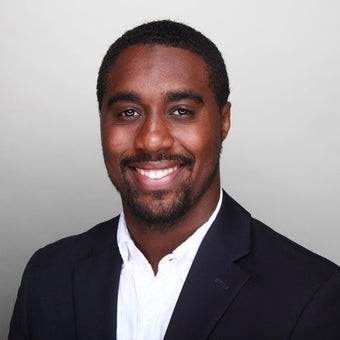 Insight from Fox News political analyst Gianno Caldwell.
2020 Democratic running mates Joe Biden and Kamala Harris are not appealing to young African American voters, Fox News political analyst Gianno Caldwell said Monday.https://5bf9c1d43c9b8f44297121760376a5bd.safeframe.googlesyndication.com/safeframe/1-0-37/html/container.html
"For every African American, especially, young African Americans, we point clearly to the 1994 Crime Bill, which was sponsored by Sen. Joe Biden. One which gave $9.7 billion to build private prisons in our country and provided grants and incentivized states to create what we call the three-strike law," Caldwell told "Fox & Friends."
Caldwell said the legislation was "very intentional and it created a fair amount of injustice for African Americans."
"Joe Biden is a part of the problem therefore I don't understand how anyone could be thinking he could fix the injustices when he was the one who created them," Caldwell said.
BIDEN CAMPAIGN HAULS IN RECORD $364M IN AUGUST
Vice presidential hopeful Harris took shots at President Trump and Attorney General Bill Barr on Sunday for comments they made denying there is systemic racism in America's judicial system.